Hi there,
I just learnt this technique on the "Photoshop TV' podcast and thought it was a great little trick to help make colours pop in some images. I thought I'd share it with others. I hope this post doesn't break any rules... if so please feel free to remove it.
First... Here is a before and after shot to demonstrate what this technique does:

Now to how it's done:
1) First open up your image in Photoshop
2) Next you need to convert your image into LAB colour
mod
e.
3) Now you need to open the curves dialouge box: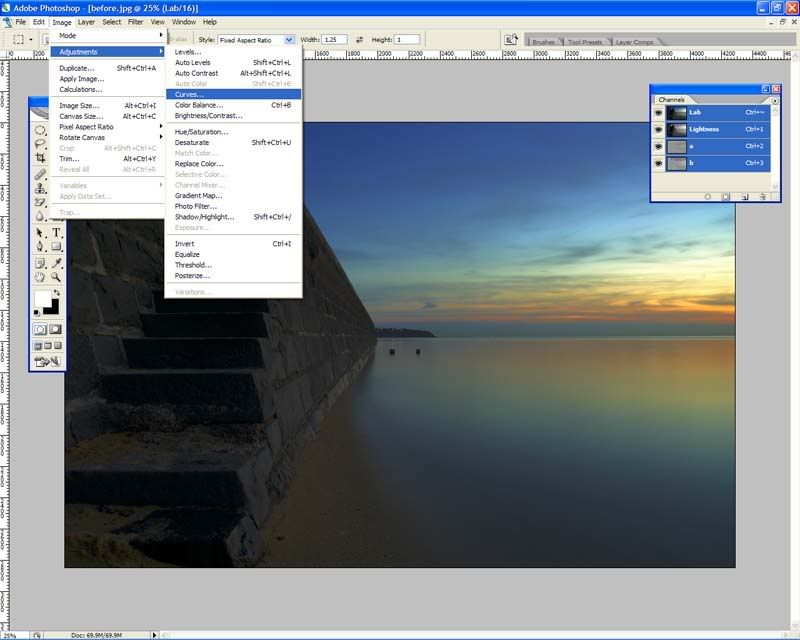 4) First you need to choose to adjust only the "a" channel.
5) Now move the sliders as shown below. If you have large grid squares instead of small ones as shows hold down the "alt" key and click anywhere in the grid.
6) Don't press the 'OK' button just yet. Now you need to adjust the 'b' channel in exactly the same way: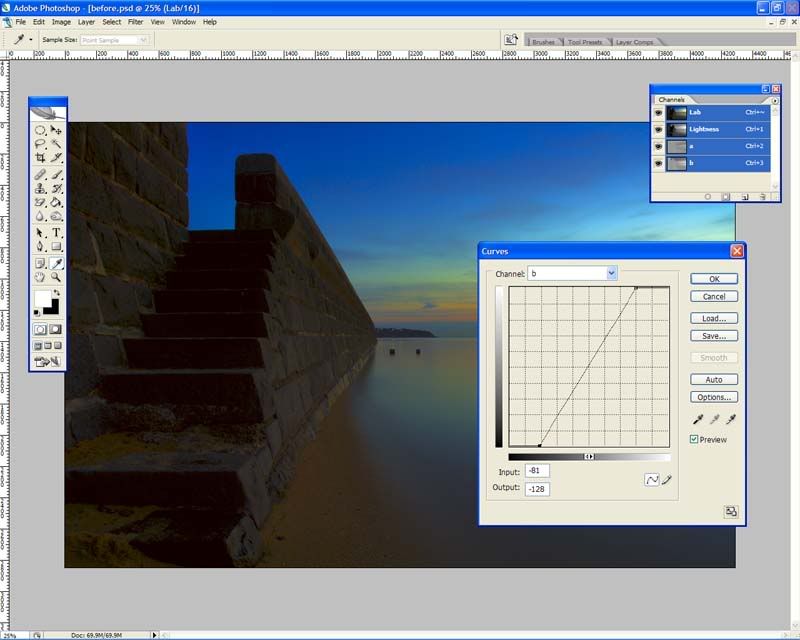 7) Now click on 'OK'. Most of the time this effect is too strong so you will need to 'fade' it a little. Since it's not a layer you will need to use the 'fade' command under the edit menu
Fade it to whatever suits your taste/image
And that's it!!
Hope you guys like it (and that I've posted it correctly!!)
Would be interested to see before/after images using this.
Paul